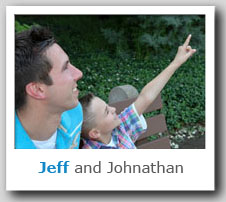 For just a few hours a couple times a month, you can help a child succeed. Big Brothers Big Sisters of the Capital Region is different from other mentoring organizations in that we seek volunteers who are committed and consistent, willing to serve at least a year, but we hope until a child graduates high school. It's what makes our programs successful, helping kids who face adversity beat the odds.
Professional staff are there to work with you, the child and the family throughout the course of the mentoring relationship to provide necessary training and support. Funding allows us to carefully make and support more matches.
Sometimes, the supply of volunteers and kids is greater than the necessary agency funding. We are grateful for your willingness to be involved and while it is certainly not a requirement, we welcome you to also become a donor – as you volunteer or wait to be matched.
Orientations act as information sessions to help determine whether being a Big Brother or Big Sister is right for you. These sessions do not require you to make any commitment, but are a good way to see if you are ready to start something.
Our orientation schedule is below. Please RSVP by contacting Cassandra at 717.236.0199 or cvaughn@capbigs.org.
Harrisburg Office
1500 North 2nd Street, Suite H, Harrisburg, PA 17102
Parking available behind the building. Please use spots labeled "BBBS".
Tuesday, December 4 at 6 p.m. (volunteers only)
Carlisle Office

64 E. North Street, PA 17013
Tuesday, October 30 at 6 p.m. (volunteers only)
Wednesday, November 14 at 6 p.m. (parent/guardians only)
Lebanon Office
542 Cumberland Street, Suite A, Lebanon, PA 17042
Thursday, November 15 at 5:30 p.m. (volunteers only)
Thursday, December 20 at 12 p.m. (parent/guardians only)
Lancaster Office
2120 Oregon Pike, Lancaster, PA 17601
Tuesday, October 30 at 6 p.m. (parent/guardians and volunteers)