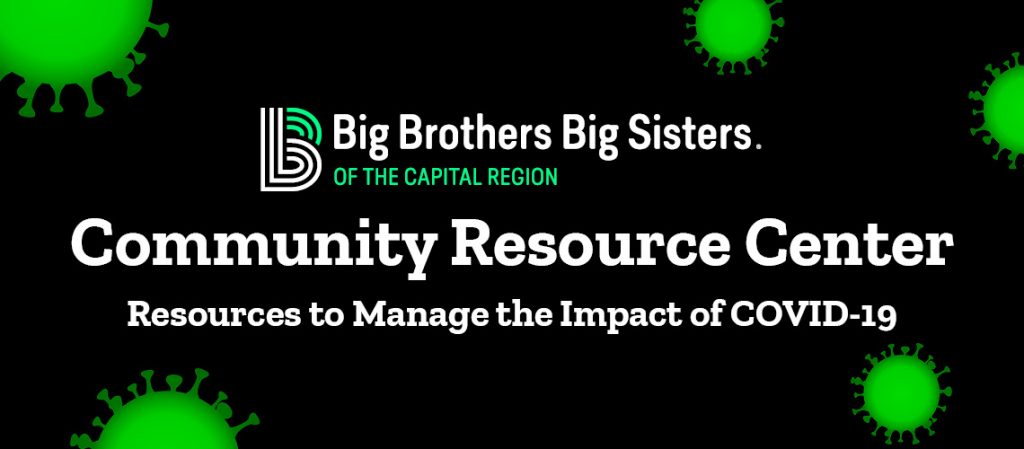 This page will be updated regularly so please check back.
We Created This Page as a Resource for You
We're sharing resources including COVID-19 guidance, parent/guardian resources, kids activities, CDC recommendations, emergency resources & other resource centers to help you manage the impact of COVID-19 for you and your family. For our BBBS schedule updates and COVID-19 news updates, please visit our Home Page.
(717) 236-0199 – info@capbigs.org
COVID-19 Testing Sites
Apart But Together – How to Stay Connected
You're not alone. We are here to support you and provide resources, referrals, guidance and recommendations.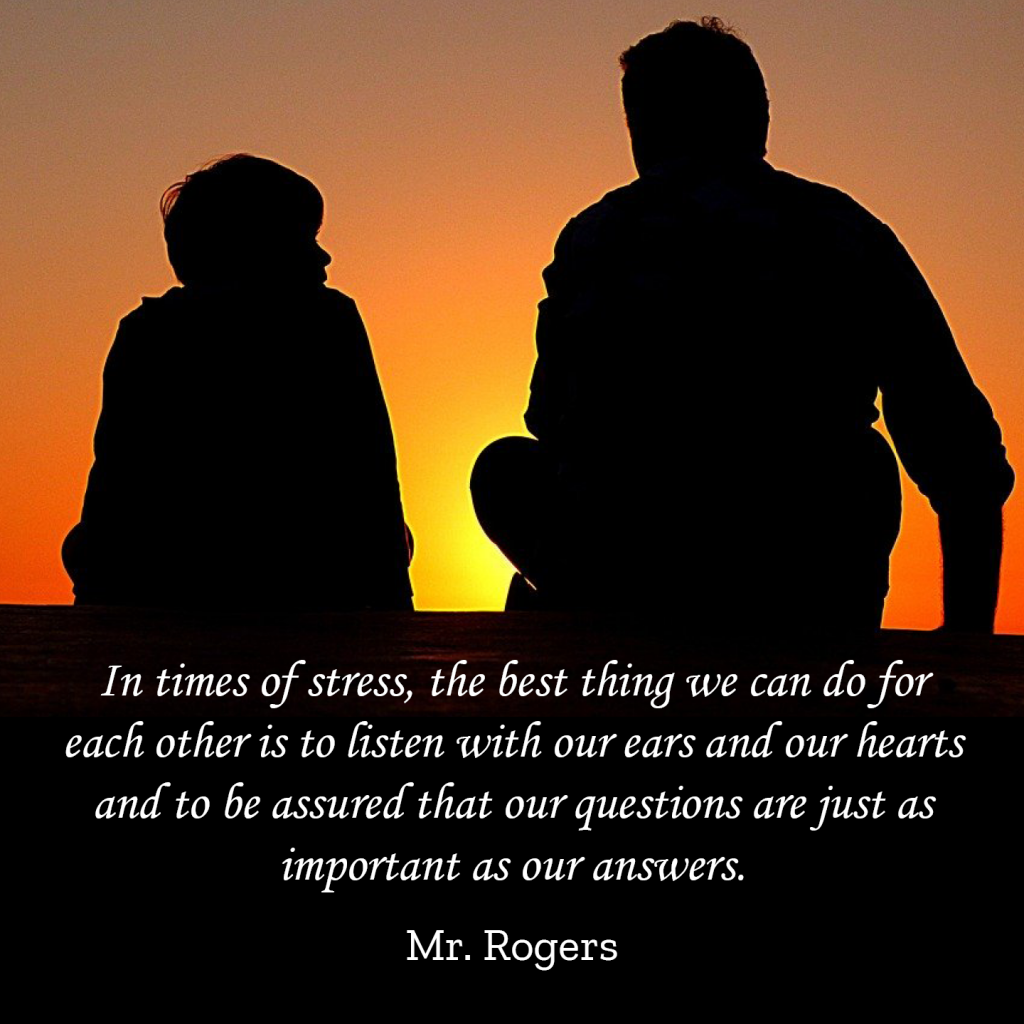 We're here to support you and your family in any way. If you need a listening ear, or simply a friendly voice, reach out to us!

Call us at (717) 236-0199
Send us a message on Facebook! Let us know what questions you have and we'll put you in touch with a staff person. Remember to like us on Facebook for updates and news.
We'll be sending out emails with family resources, Bowl for Kids' Sake updates and ideas for staying connected over the next several weeks and will share updates on Facebook.

Check with your community organizations/groups & faith-based organizations to see how they plan to keep members connected.
Check with your child's school for (obviously) school work and meal options but also to see if they have any virtual gatherings & community connection ideas.
Schedule regular virtual check-in days with friends & family. For resources to connect with your Big/Little during the COVID-19 social distancing measures, contact us at (717) 236-0199.
---
Ideas for Bigs & Littles (and for families & friends)
Evening Story Time – Read to each other via telephone, Skype, FaceTime, etc.
Virtual Book Club – Read the same book (a chapter a week) and call, Skype or FaceTime each week to discuss the story.
Write to your Big or Little "Pen Pal" – Feeling creative? Make personalized cards.
Game Time – Connect through gaming systems or apps such as Words with Friends & Draw Something.
Visit a Museum Together (Virtually) – Google Arts & Culture will take you all around the world.
Tell Me a Story – Write a story together. One person starts the story, and at the point where something is about to happen, stop and let the next person take over the storytelling. This can be done by e-mail, online chat or mail. See how far your story can go.
Learn a New Craft or Skill Together – Check out online instructional videos. Want to learn how to tap dance? Interested in painting? Share your new creation or skill via video chat.
Watch a Video Together – KAST allows friends to watch videos together virtually.
---
Keeping Community Together When Social Distancing
Stuck at Home? Ideas for families & kids:
Family Coping Strategies & How To Talk to Your Kids
---
Indoor Activities to Keep Kids & Families Entertained
---
Educational Resources (and Activities)
Take Care of Yourself
Wellness & Mental Health Resources
COVID-19 Response Resources
Big Brothers Big Sisters Staff
Contact us at: (717) 236-0199 – info@capbigs.org
Let us reiterate that we are a resource for you. We understand that this can be a very stressful time period with the spread of the virus and disruption of daily lives. We encourage you to reach out to us if you are experiencing issues during this time and need support, advice, guidance and resources. Our staff is available, even if you simply need a listening ear or friendly voice.
---
General Information on COVID-19 and Recommended Actions
COVID-19 Fact Sheet – Read through to understand what coronavirus is, how the disease spreads, symptoms and what to do if you contract the virus.
COVID-19 Stop the Spread of Germs – Actions for you and your family to take to limit the spread of COVID-19 and reduce your chances of getting it.
CDC Website – What you need to know about the virus, available community resources and coronavirus tracking across the U.S.
Health.PA.Gov – Coronavirus status in Pennsylvania and answers to frequently asked questions about the disease.
Responding to COVID-19 on PA.Gov – Guide for response & quick actions to take.
Employer & Employee Resources
Business & Employer Resources – Where to go for Answers & Guidance
The Wolf Administration created a Library of Free Outreach Materials for Businesses, Organizations & the Community to help make the public aware of COVID-19 preparedness and procedures.
Coronavirus Business Resources Website – The Harrisburg Chamber provides COVID-19 business information, news updates that impact businesses & business toolkits.
COVID-19: Responding with Resilience and Readiness – KPMG is providing COVID-19 economic resources, business and strategy guides, finances and industry implications.
Embedding Resilience: A quick guide to the business implications of the coronavirus (COVID-19) outbreak – KPMG outlines action steps for preparing your business for short-term and long-term impact of the coronavirus.
PA Workers Affected by COVID-19 May be Eligible for Unemployment and Workers' Compensation Benefits – The Harrisburg Chamber provides details on how to apply.
Working from Home Resources for Employers & Employees
Where To Go For Help
Who To Find the Resources You Need
CONTACT HELPLINE: Call 211 for information on local resources and organizations that provide assistance for food, shelter, employment, health and a variety of other services. United Way of PA Provides an Online "211: Get Help" Resource Page
Get Help with Food, Bills & More. PennLive provides a comprehensive list of links and resources to locate assistance as well as updates on pending assistance. Find the Resource You Need.
Contact Us: (717) 236-0199 Bigs, Littles & families, your Big Brothers Big Sisters Match Coach can provide additional resources and guidance. You can also contact us by emailing info@capbigs.org or message us on Facebook.
---
What to Do if You Suspect You Have COVID-19
The CDC provides a thorough step-by-step guide on actions to take if you believe you've contracted COVID-19: "What to do if you are sick" Guide
---
Job Loss due to COVID-19 Mitigation Measures? You May be Eligible for Unemployment
The PA Department of Labor & Industry adjusted its requirements for eligibility for unemployment benefits. Find the Full Eligibility Guidelines & How to Apply HERE. You may be eligible if:
Your employer temporarily closes or goes out of business because of COVID-19
Your employer reduces your hours because of COVID-19
You have been told not to work because your employer feels you might get or spread COVID-19
You have been told to quarantine or self-isolate, or live/work in a county under government-recommended mitigation efforts
---
Rent/Utilities/Meal Services in Pennsylvania during COVID-19 Outbreak
Locate Meal Services: The Central Pennsylvania Food Bank provides a searchable map of the 1,000 soup kitchens, food pantries, shelters and social programs within their 27-county service area.
Meals for Students: Many schools are choosing to distribute meals at no cost while schools are closed. We've compiled a list of schools in our service footprint & their plans for the weeks of March 16 & March 23. PennLive is also maintaining a list of schools with meal program and will be updating it regularly. For up-to-date information, visit your school's website or contact your school directly.
The Salvation Army provides food & utility support. Locations: Carlisle. Harrisburg. Lancaster. Lebanon.
New Hope Ministries provides assistance for food, rent & utilities. Visit their main website and especially if you live in Harrisburg, read their COVID-19 update for Harrisburg food panty updates.
PPL announced they will not cut off service to any customers for unpaid bills until further notice and will reconnect service to any recently disconnected customers.
PECO announced that they are suspending service disconnections and waiting on new late payment charges through at least May 1. PECO has a variety of assistance programs for customers. Customers can call 800-494-4000 for assistance.
---
Financial Services
BankRate provides a list of national banks offering help to customers impacted by the coronavirus. If you use a local bank or federal credit union, we recommend contacting them directly to see how they are supporting you during this time period.
Military OneSource provides a guide for service members and families impacted financially COVID-19 mitigation and health efforts.
Bankruptcy: According to this PennLive article, if you have applied for bankruptcy recently through the mail, or are planning to, be aware that the Office of Unemployment is suffering from a slowdown to their mail collection due to COVID-19. Your best bet is to apply online through RA-OUCB-BPC@pa.gov, and to attach a copy of any bankruptcy paperwork to the email if possible.
---
Children & Youth Services
Children and Youth Services in each of our counties are changing how they are delivering their services. Families are encouraged to stay connected via electronic communications. Please contact your Children & Youth Department directly for additional information:
---
Locate Assistance for Abuse & Domestic Violence
If you are experiencing an emergency call 911.
Domestic Violence: Call 1-800-799-SAFE (7233). Advocates are available to help every day and in over 200 languages on the 24 Hour National Hotline or through chatting online.
Child Abuse or Neglect: Call ChildLine at 1-800-932-0313. Trained specialists are available 24/7 to receive referrals of suspected child abuse and general child well-being concerns. To report suspicions of abuse and/or neglect of children in other languages, please call ChildLine at 1-800-932-0313 (TDD: 1-866-872-1677).
Report Abuse of Adults with Disabilities: Call 1-800-490-8505. For additional information, visit: Adult Protective Services
Domestic Violence Programs: The Pennsylvania Coalition Against Domestic Violence lists all available programs in PA. Find a Program.
Locate Legal Help: Access free and credible legal information, resources, and referrals for help navigating a variety of civil legal matters including domestic and sexual violence, divorce, custody, immigration, and more. Locate Legal Assistance
Apply for Benefits: Apply Now.
Additional Information: Visit the PA Office of Victims Services.
---
Mental Health Helplines
Substance Abuse and Mental Health Services Administration's Disaster Distress Helpline: 1-800-985-5990 or text TalkWithUs to 66746. (TTY 1-800-846-8517)
National Suicide Prevention Lifeline, 1-800-273-8255 (1-800-273-TALK)
The Trevor Project – Crisis intervention and suicide prevention for LBGTQ youth,1-866-488-7386
Vet2Vet Veteran's Crisis Hotline, 1-877-838-2838 (1-877-VET-2-VET
Veteran's Crisis Line, 1-800-273-8255 press 1
Youth America Hotline – Counseling for Teens by Teens, 1-877-968-8454 (1-877-YOUTHLINE)
Questions about the information provided on this website? Please contact us at (717) 236-0199.