Welcome to Big Brothers Big Sisters
of the Capital Region, PA
Our mission is to provide children facing adversity with strong and enduring, professionally supported one-to-one relationships that change their lives for the better, forever. By partnering with parents/guardians, volunteers and others in the community we are accountable for each child in our program achieving:
Higher Aspirations, Greater Confidence, and Better Relationships
Avoidance of Risky Behaviors
Educational Success
Look what you've started
In the news…
April 22, 2013 – The Harrisburg School District has partnered with Big Brothers Big Sisters of the Capital region to help bring mentors to more students. News 8′s Porcha Johnson explains how this may lead to academic success in this Learning Matters report. Click here to watch the video.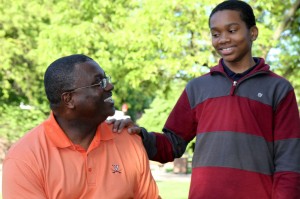 In the news…
March 7, 2013 – Joe Robinson was initially named Big Brother of the Year for the Capital Region. Then Joe was recognized as the 2013 Big Brother of the Year for the entire Commonwealth of Pennsylvania. Last night ABC 27 recognized Joe as a "Hometown Hero." Click here to view the video.
In the news…
February 28, 2013 – Governor Corbett recognized African American leaders who made a difference in their community as part of an event to highlight Black History Month. One of five honorees nominated was Big Brothers Big Sisters of the Capital Region's very own Cassandra Vaughn.  Click here to read the article and watch Cassandra's interview.
In the news…
March 4, 2013 – Our Executive Director, Maddie Young's, Letter to the Editor thanking United Way for tremendous support and making it possible to serve local children facing adversity was published in the Sentinel News over the weekend.  Click United Way Program Partner in Sentinel to see the article.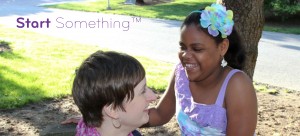 February 4, 2013 – VIDEO – Thank you to everyone who was able to attend our Big Stories Breakfast Wednesday, January 30th.  If you were able to attend you watched our Big Stories Video, for those of you who were not able to attend, we have attached a link to the video here or by clicking the image to the left.
In the News…
January 2, 2013 – The Sentinel wrote an article highlighting Big Brothers Big Sisters program, The Mentoring Project, with the Carlisle Family YMCA and area churches.  To read the full article click here.