Make a direct impact and defend the potential of a child in your community.
The Golf Fore Kids' Sake Challenge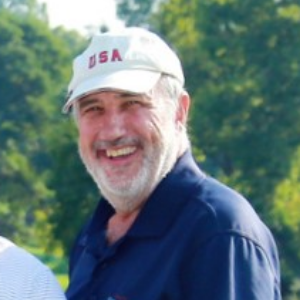 The time for change is now and Board Member Joe Holston is defending the potential of youth! During these unprecedented times, we are continuing to serve and support our Bigs, Littles and families. We are matching new Bigs and Littles virtually, coordinating virtual match activities and providing resources, guidance, and support.
Due to the COVID-19 pandemic, we had to cancel or delay our 2020 annual fundraisers but we continue to meet the need for critical youth mentoring services. As a long-time supporter of our organization, Joe recognizes the importance of keeping kids connected to communities and mentors during the social distancing and isolation caused by the pandemic. He was inspired to take up a 100-Hole Golf Challenge to raise funds for kids' sake.
On Wednesday, September 2, Joe will attempt to golf 100-holes in a single day at Manada Golf Club in Grantville. His goal is to raise $20,000. CLICK HERE to make a donation today.
Joe is issuing a challenge! This October, take up Joe's challenge; the 36-Hole Golf Challenge Fundraiser and join others in raising $60,000 to support youth mentoring. I ACCEPT THE CHALLENGE! Want to challenge a friend? LET US KNOW! Questions? Email events@capbigs.org.
Make a contribution today to support one-to-one youth mentoring. (PayPal or credit card)
The emergency fund will assist families or mentors with emergency one-time needs. (PayPal or credit card)
Big Brothers Big Sisters of the Capital Region is a 501(c)3 organization for purely charitable purposes. As a United Way program partner, we receive some funding from United Way of Carlisle & Cumberland County. Big Brothers Big Sisters of the Capital Region maintains diverse funding streams and receives funding from annual contributions, special event fundraisers, local, state and federal grants, and EITC contributions.
Big Brothers Big Sisters is registered with Guidestar. The official registration and financial information of Big Brothers Big Sisters of the Capital Region may be obtained from the Pennsylvania Department of State by calling toll free within Pennsylvania, 1.800.732.0999. Registration does not imply endorsement.
All gifts help Big Brothers Big Sisters achieve our mission to provide children facing adversity with strong and enduring, professionally supported one-to-one relationships that change their lives for the better, forever, and vision that all children achieve success in life.
Gifts made to Big Brothers Big Sisters may be fully deductible for tax purposes.