EMERGENCY Agency Update:
In light of Governor Wolf's press conference on Thursday, March 12th where he requested suspension of all recreational activities and large gatherings, we are postponing the March 14th, 15th, 21st & 26th Bowl for Kids' Sake events. BBBS is actively monitoring communication from the CDC and PA Dept. of Health regarding COVID-19. We are prioritizing your health and safety and appreciate your understanding as we follow social distancing protocol.
While we are disappointed we won't see everyone at these upcoming March Bowl for Kids' Sake events, the good news is that you and your teams have extra time to fundraise and support more Littles, Bigs and families! We will continue to assess the situation and will update participants once we've selected new dates for our Bowl for Kids' Sake events.
We take the health and safety of all our matches, families, volunteers and community partners very seriously and welcome your questions or calls regarding our event activities or the status of COVID-19 in our community. As we continue to monitor the situation, we will evaluate our other upcoming events and match activities. We will post updates on our website and on our Facebook account. Should you have any questions regarding the status of our Bowl for Kids' Sake events, please contact Angela Linton at alinton@capbigs.org. For other inquiries, please email info@capbigs.org or call (717) 236-0199.
Additional Resources:
COVID-19 Fact Sheet
COVID-19 Stop the Spread of Germs
CDC Website
Health.PA.Gov
Sincerely,
Maddie Young
BBBSCR President & CEO
POSTPONED: Saturday, March 14, 1:00pm (GLOW BOWL) & 3:30pm. ABC West, Mechanicsburg.
POSTPONED: Sunday, March 15, 2:00pm. ABC West, Mechanicsburg.
POSTPONED: Thursday, March 26, 6:00pm. Midway Bowl, Carlisle.
Saturday, April 18, 12:00pm & 2:30pm. ABC North, Harrisburg
Friday, April 24, 6:30pm. Palmyra Bowling, Palmyra.
Saturday, April 25, 2:30pm. ABC East, Harrisburg.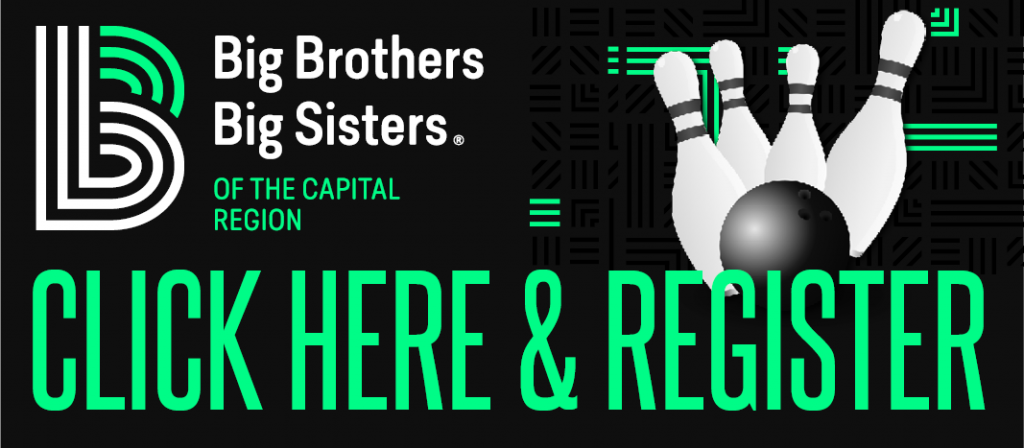 It's our BIGGEST fundraiser! Register Today!
Make a BIG impact in your community with a LITTLE bit of effort! The funds you raise provides youth with life-changing mentors. Give a child the support they need to build a foundation for their future. DEFEND POTENTIAL TODAY!
Captain's Packet & Participant Pledge Sheet
Sponsorship Packet
To learn more and reserve your lane:
Email events@capbigs.org
Call 717.236.0199
Thank You