40th Anniversary Brunch
Join Big Brothers Big Sisters of the Capital Region to celebrate the accomplishments and dedication of our incredible community, Bigs and families. Learn how you can ignite the power and promise of youth with our roadmap to the future.
OVER THE EDGE NEW DATE: Thursday, October 28, 2021
Ready for a Rooftop Adventure?
Over the Edge is back! For the brave, adventurous and passionate – we're taking you higher into the sky with a 21-story descent!
We have lots of sponsorship opportunities, including the popular "Toss Your Boss" sponsorship and our "Bigs in Blue" sponsorship, bringing attention to our Bigs in Blue program (law enforcement officers mentor students from the communities they protect and serve).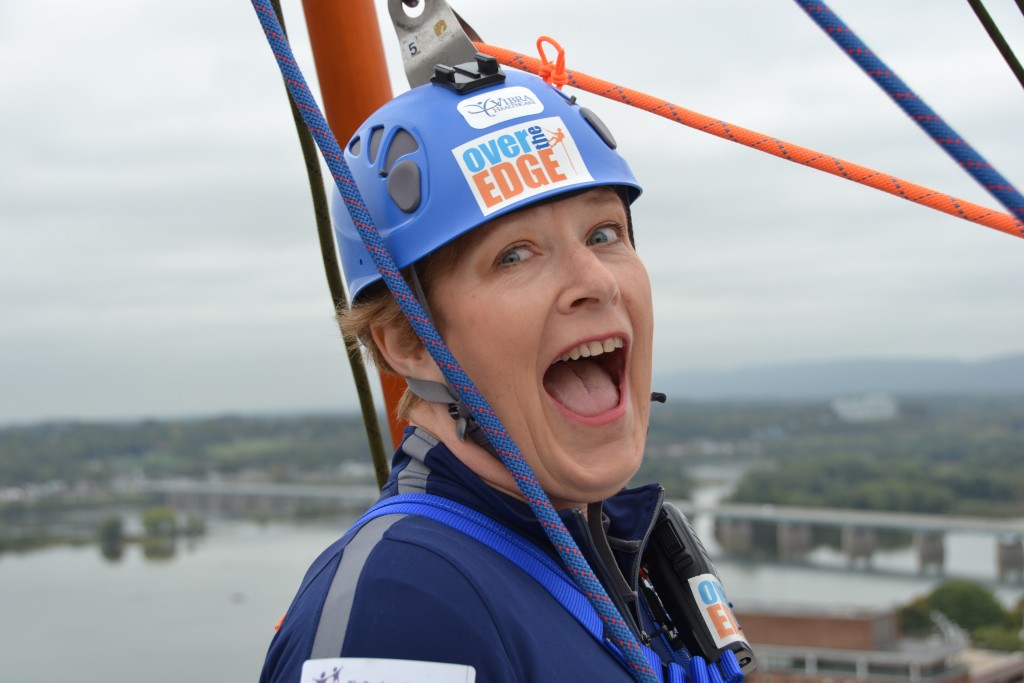 Questions about participating, sponsoring or volunteering? Email: events@capbigs.org

Each of us has the power to defend potential, and that's what we do for children in our program. Take the "GO BIG" Challenge and join us for our Virtual 5K sponsored by Belco or pick your own activity or challenge and bowl/run/hike/swim/dance/crochet FOR KIDS' SAKE.

2021 GOLF FORE KIDS' SAKE CHALLENGE
BBBSCR Board Members Joe Holston and Brian Lorenz completed a 126-Hole Golf Fore Kids' Sake Challenge on June 2nd at Manada Golf Club. They were joined by Patrick Killiany and Craig Kreider, from Giant, who completed a joint relay challenge of 72 holes.
"The time to come together, and make a bigger impact, is now. Our youth are dealing with loneliness, anxiety and isolation, and they rely on their Bigs for friendship, guidance and emotional support. We're able to continue matching youth with caring mentors thanks to our community and individuals like Joe, Brian, Patrick and Craig," says Rote.
There's still time to make a donation. We invite you to support our Board Member's efforts and go bigger, together.

Make a BIG Impact!
Today is the day. Register, volunteer, donate or sponsor an event to defend the potential of a child. Our model mentoring program needs your support to provide youth with a life-changing mentor.
Contact us for more information: (717) 236-0199 or events@capbigs.org.
Big Brothers Big Sisters of the Capital Region is a 501 (3)(c) non-profit organization.
EIN: 23-2260248