FEATURED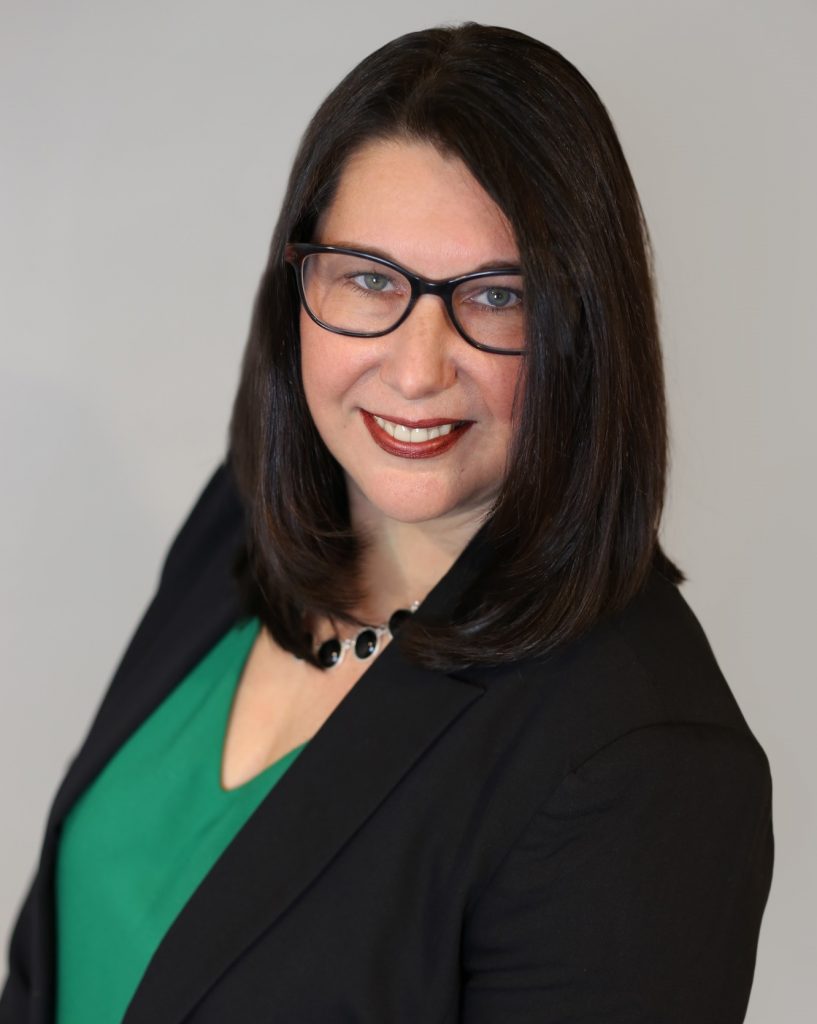 Amy Rote Named President and CEO of Big Brothers Big Sisters of the Capital Region
Harrisburg, PA (Dec. 15, 2020) –  Big Brothers Big Sisters of the Capital Region (BBBSCR) announces Amy Rote as its new president and CEO. Rote most recently served as interim President and CEO of the organization. She started with the agency in 2013 as Vice President of Programs where she successfully grew the agency's outreach in its five-county service area.
"Our search committee led a rigorous process with input from a wide variety of constituents, outlining the skills, qualities and characteristics that we sought in our next leader," said Eric Kiehl, Big Brothers Big Sisters Board of Directors Chairperson. "The committee and the Board of Directors conducted multiple interviews with the strongest candidates, thoughtfully narrowing the pool. Ms. Rote clearly separated herself as the best candidate to lead Big Brothers Big Sisters into the future."
Rote's dedication to helping young people in need of mentorship is evident. She designed and launched Grow Big, Grow Well, a health and wellness education curriculum and championed Beyond School Walls, the career and workforce development program that matches high school students with mentors from local companies. Rote also introduced Bigs in Blue, a national Big Brothers Big Sisters initiative that matches youth with active-duty law enforcement personnel who serve as mentors. Under her guidance, BBBSCR's Bigs In Blue has grown to be the second-largest program in the nation.
"I am honored and grateful for the opportunity to lead this amazing organization. Throughout my career, I have been dedicated to creating opportunities that inspire and empower young people to reach their full potential," said Rote. "The challenges young people face today are compounded by the restrictions and stress of the pandemic. To build resiliency and ensure they are equipped with the guidance to pursue their dreams, our mission is more crucial than ever."
Rote graduated from Penn State University with a Bachelor of Science in therapeutic recreation and recreational therapy. She also has a Master of Education in public health education and promotion. Prior to joining BBBSCR, Rote served as an adjunct therapist for the Pennsylvania Psychiatric Institute and a certified therapeutic recreational specialist for Masonic Village at Elizabethtown.
She currently serves on Big Brothers Big Sisters of America's Bigs In Blue and High School Mentoring Programs committees.
About Big Brothers Big Sisters
Big Brothers Big Sisters of the Capital Region (BBBSCR) creates and supports one-to-one mentoring relationships that ignite the power and promise of youth. For more than 35 years, BBBSCR has kept its promise by expertly crafting and maintaining compatible mentoring matches between Littles (at-risk youth) and Bigs (mature volunteers) in the Capital Region. Our commitment includes using evidence-based best practices to achieve personalized outcomes and supporting matches throughout their life (one to ten years). Contributions in all forms are vital to fulfilling the agency's mission. BBBSCR is a 501(c)(3) charity, registered with the PA Bureau of Charities, and an affiliate of Big Brothers Big Sisters of America. For more information, visit the BBBSCR website at capbigs.org.
###
Recent Updates
September 26, 2020: Insight with Sylvia Maus, iHeart Radio. Even through a pandemic, Big Brothers and Big Sisters of the Capital Region continue to mentor and inspire our youth.
September 4, 2020: Spotlight: 100 holes "Fore" Kids' Sake, Fox43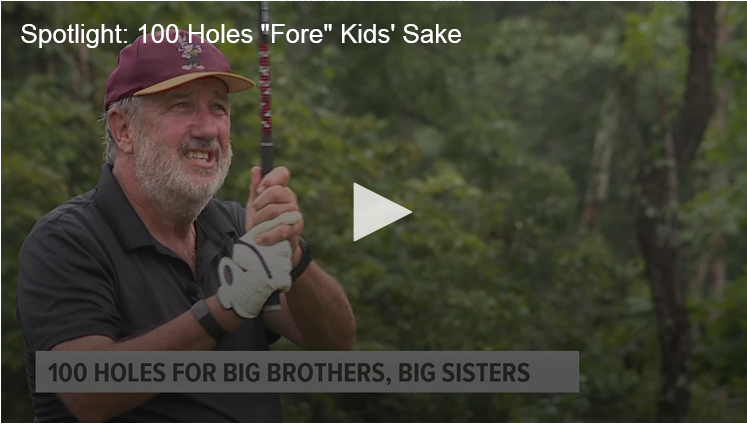 September 3, 2020: Big Brothers Big Sisters of the Capital Region raises money with golfing event, CBS21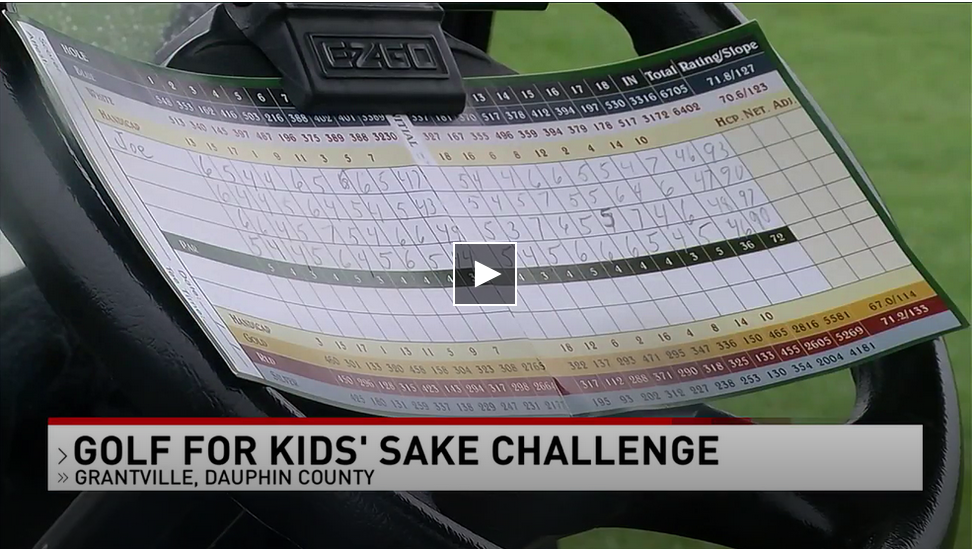 August 27, 2020: Driving Change: Joe Holston to golf 100 holes in a day to support Big Brothers Big Sisters, The Burg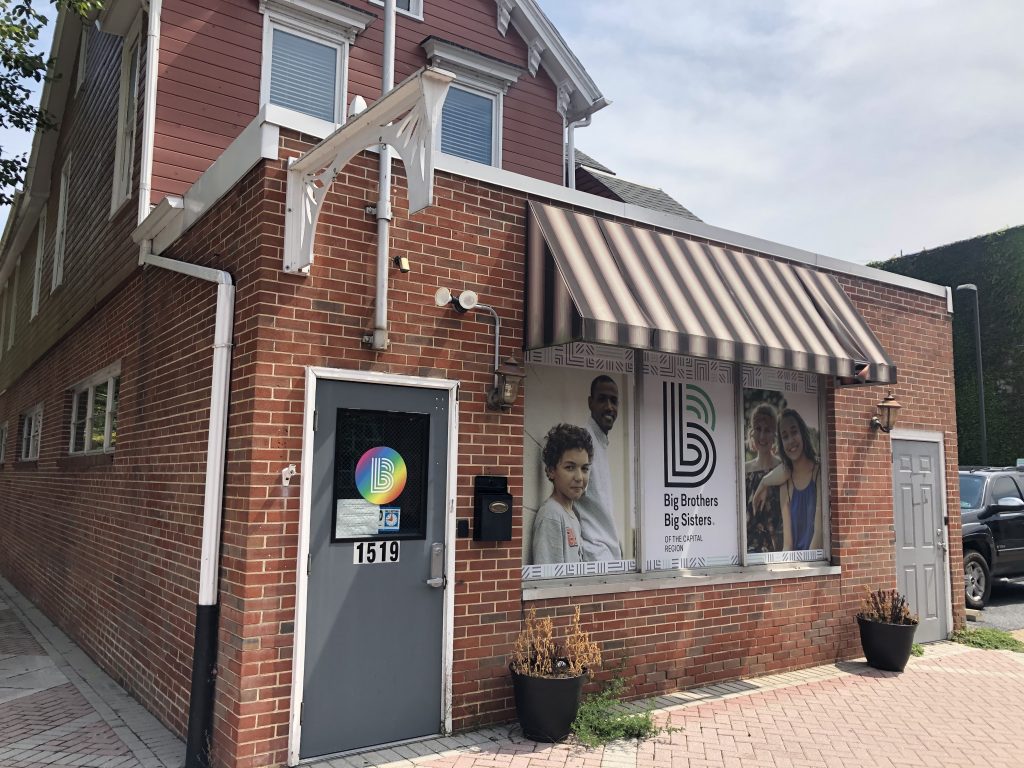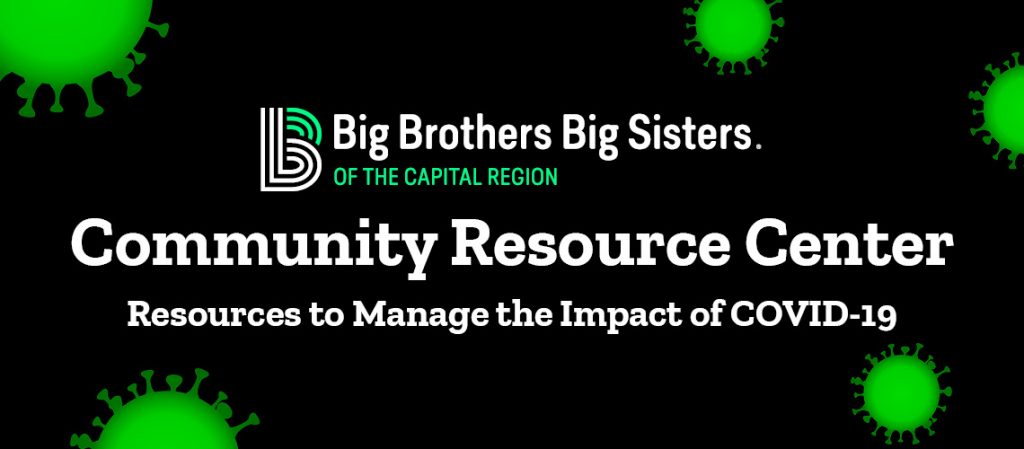 Feb 26, 2020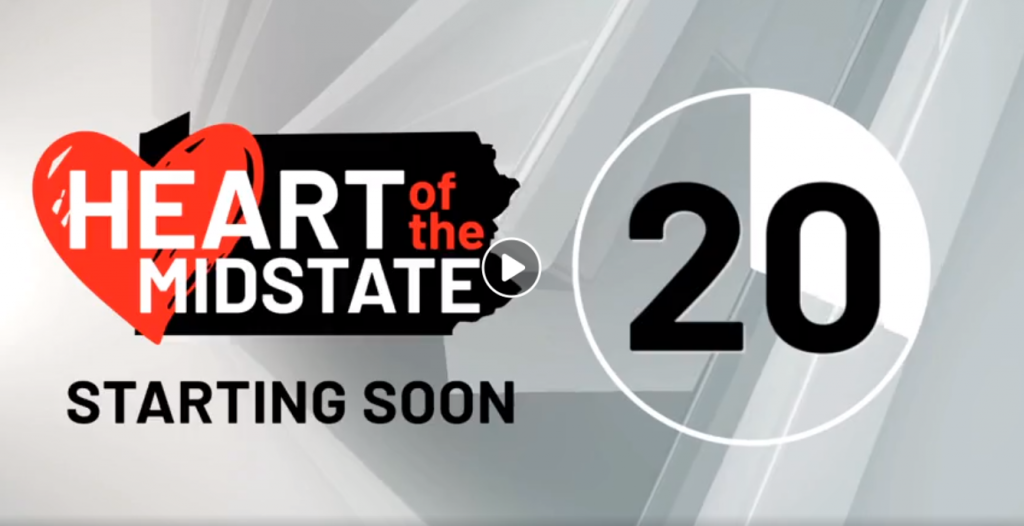 Jan 29, 2020 – Students in our Beyond School Walls program visited the PA State Capitol Complex. The students had expressed interest in visiting so our staff arranged for them and their mentors to receive a tour and an introduction to various governmental career opportunities. Senator John DiSanto welcomed the students personally, talked about his career path and during the start of the Senate session, he recognized everyone attending from Big Brothers Big Sisters. The students and mentors then got the opportunity to meet Representative Patty Kim and listen to her story of becoming a representative.
Special thanks to Long, Nyquist & Associates for arranging for the tour and meetings with Senator DiSanto and Representative Patty Kim.
Jan 28, 2020 – Meet some superheroes-in-training! They worked with their SUPER mentors at PHEAA to make a super-powered strength chain. Each Little Superhero identified their super powers like sharing, making friends, having a big imagination, puzzle solving, signing and more to make their strength chain. Then, they selected their costumes and designed their super shields! Thank you PHEAA mentors for helping these Little Superheroes embrace who they are!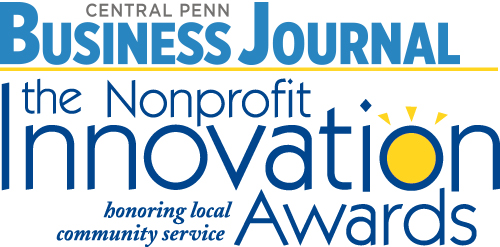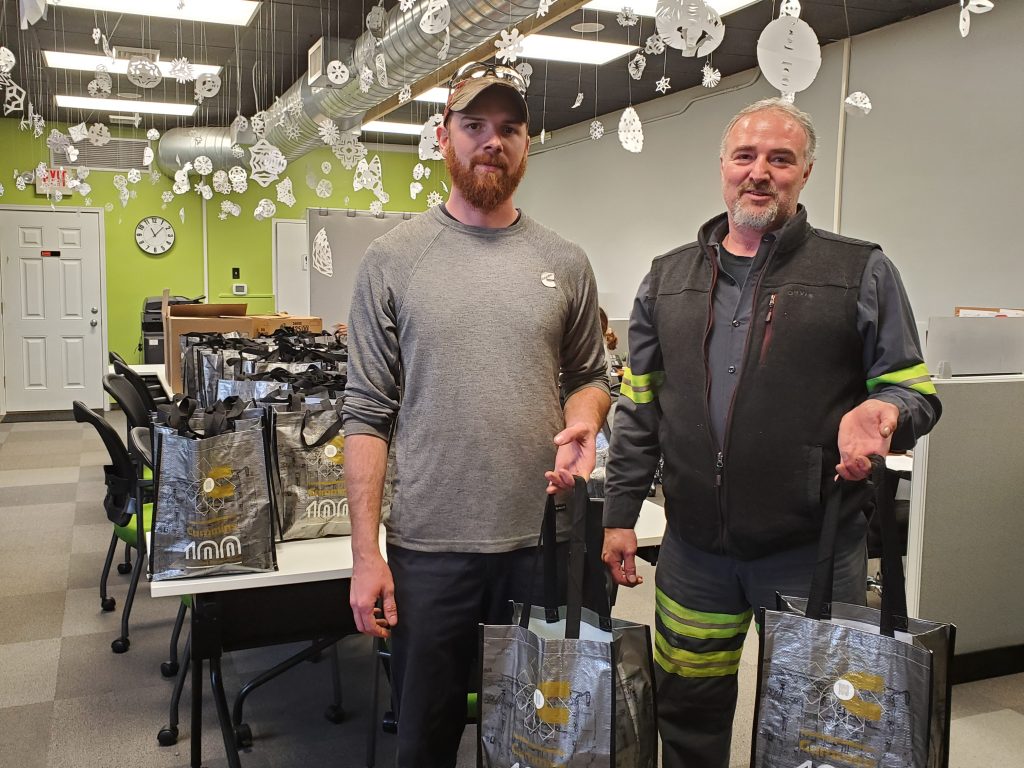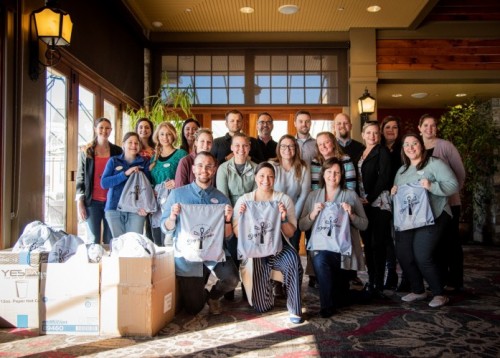 Jan 22, 2020 – Students in our Beyond School Walls program are in their junior year. BBBS staff asked the students to identify careers they're interested in pursuing after graduation. We invited professionals in those fields to join us at Capital BlueCross for today's session and speak with the students about their career paths, life stories and opportunities.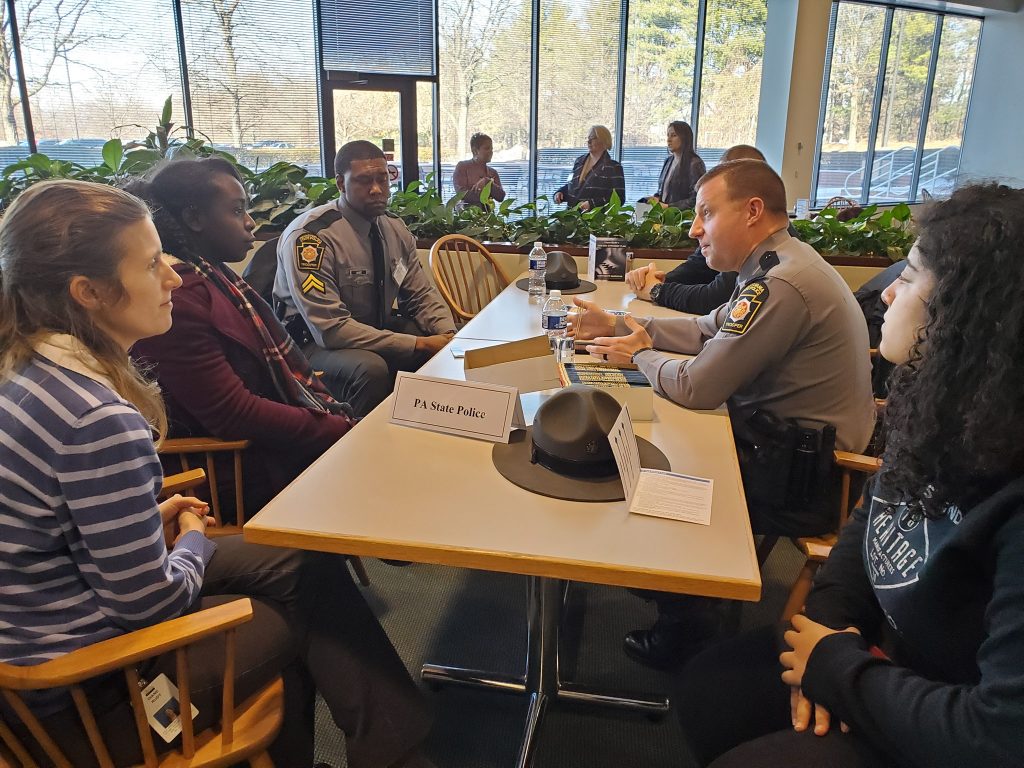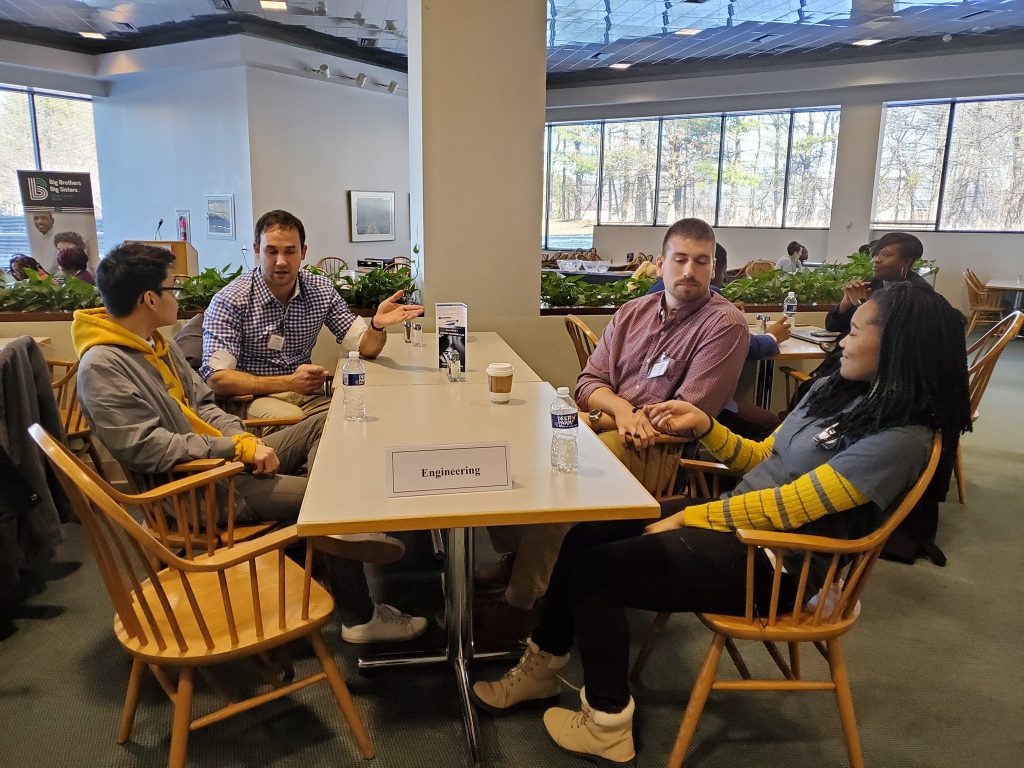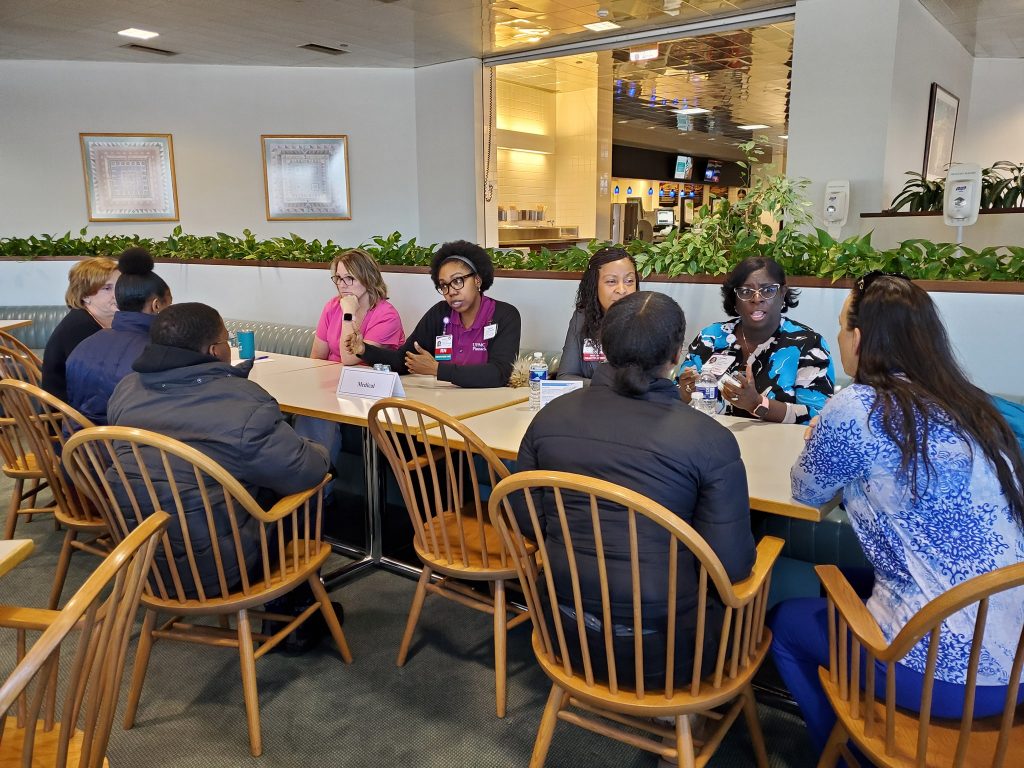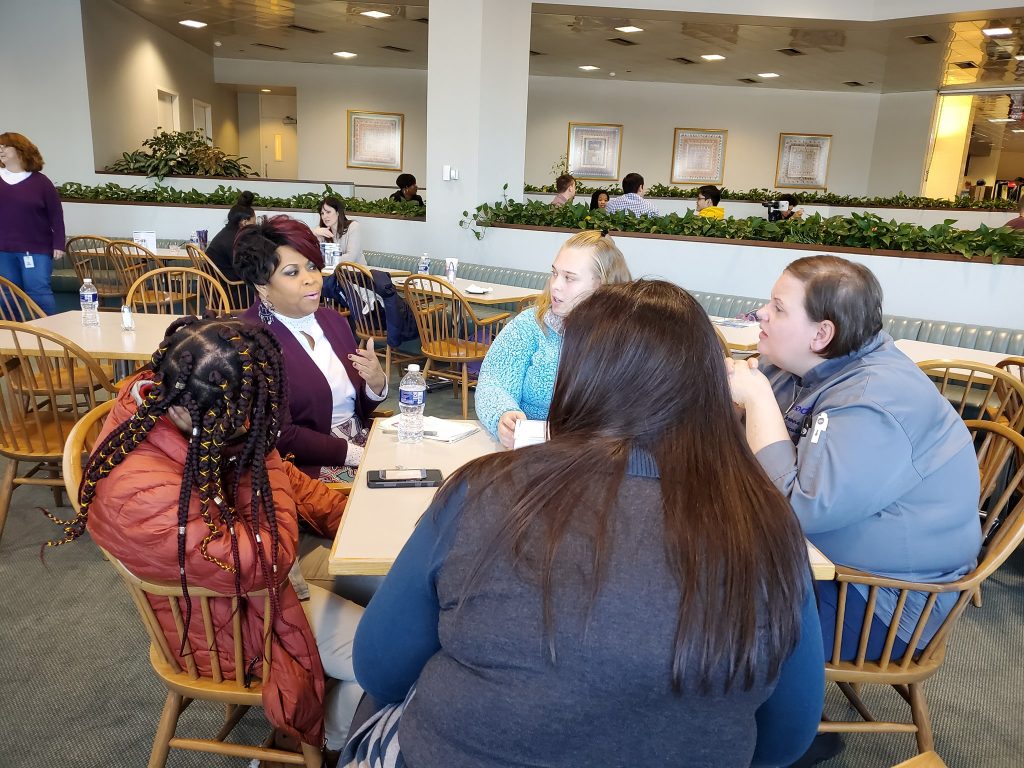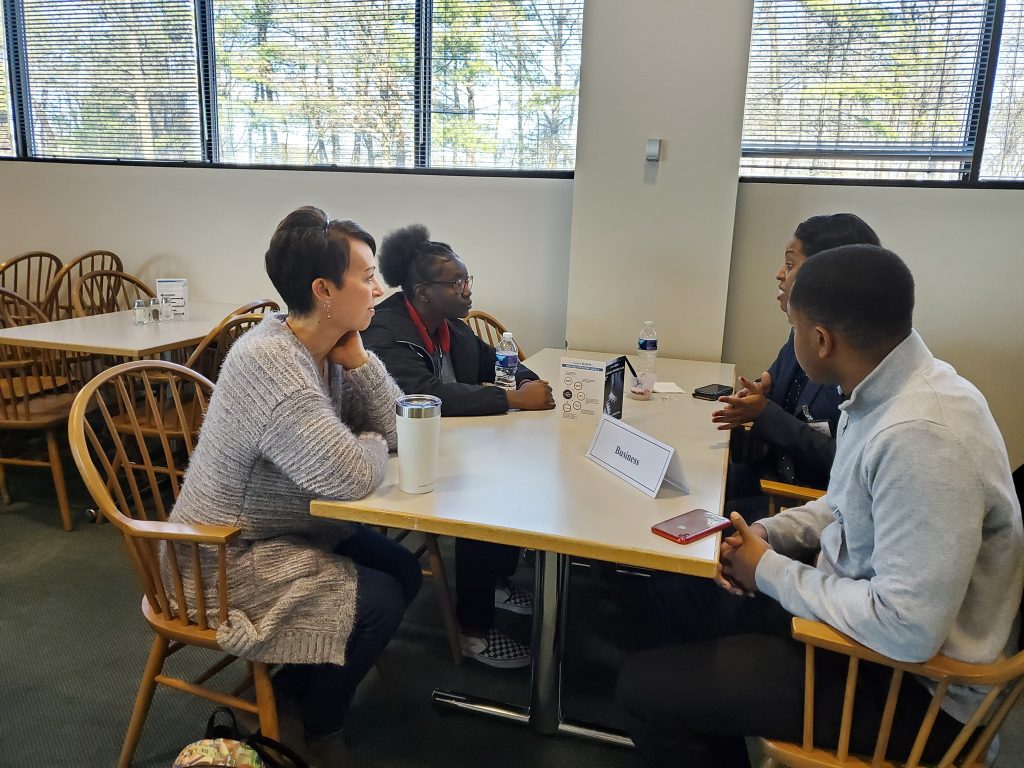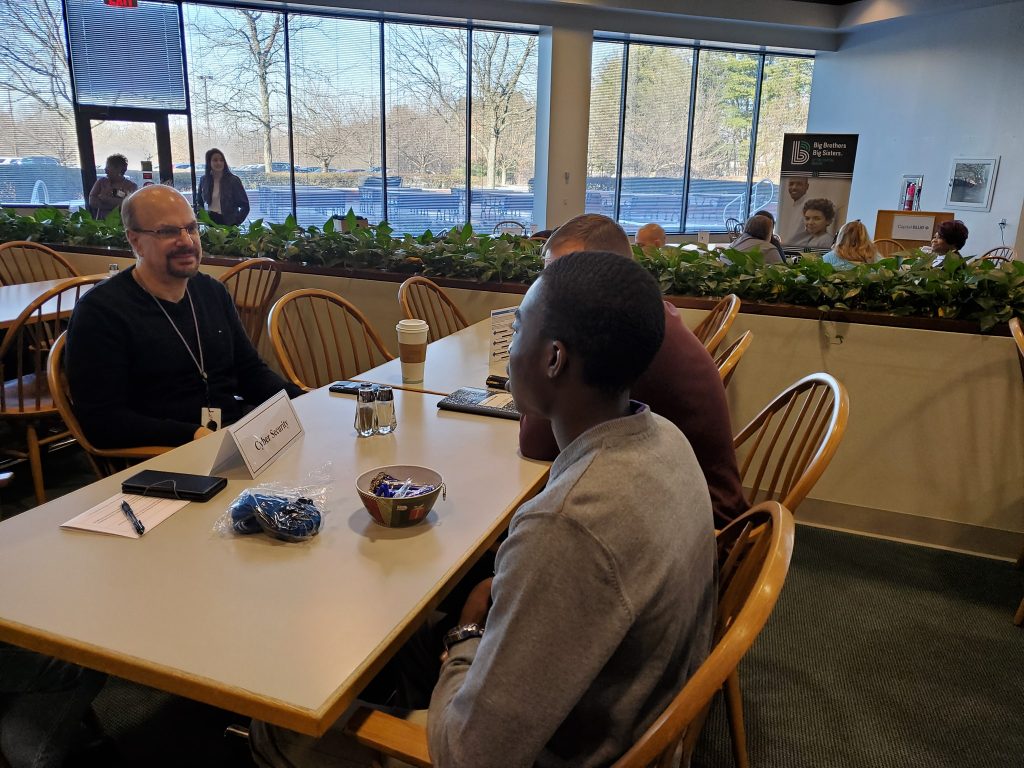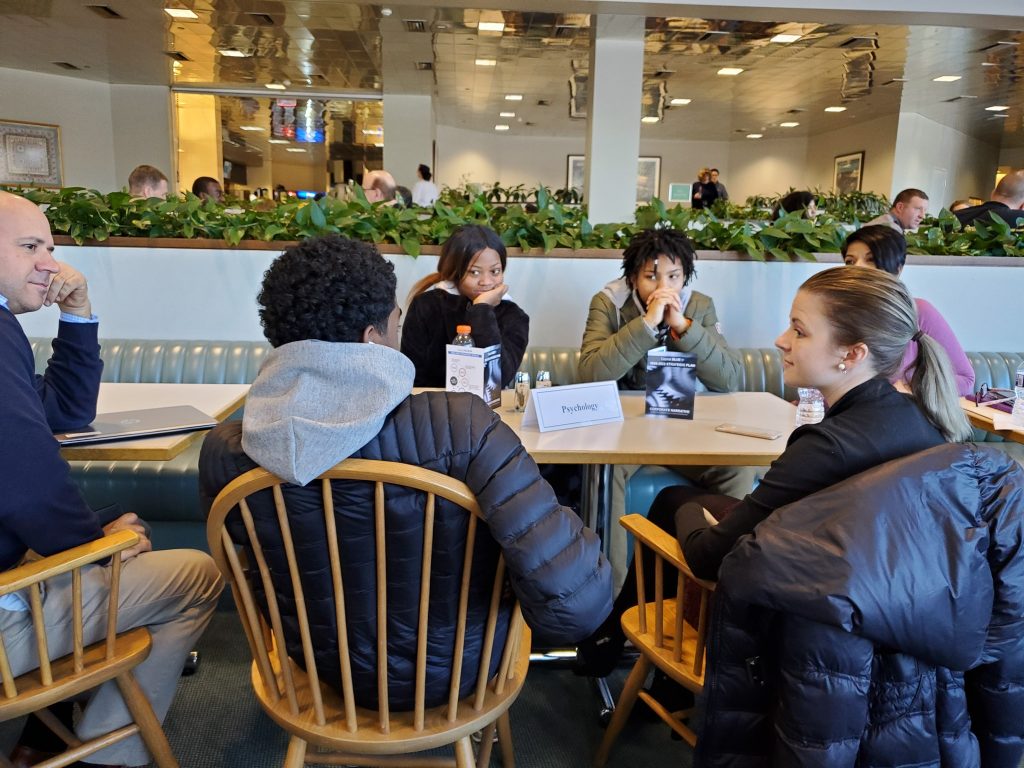 Thank you to our guests from: Brown Schultz Sheridan & Fritz, Capital BlueCross, Lower Paxton Police Department, NTM Engineering, Penn State Harrisburg, PHEAA, PA State Police, Sodexo & UPMC Pinnacle for speaking with the students about career opportunities.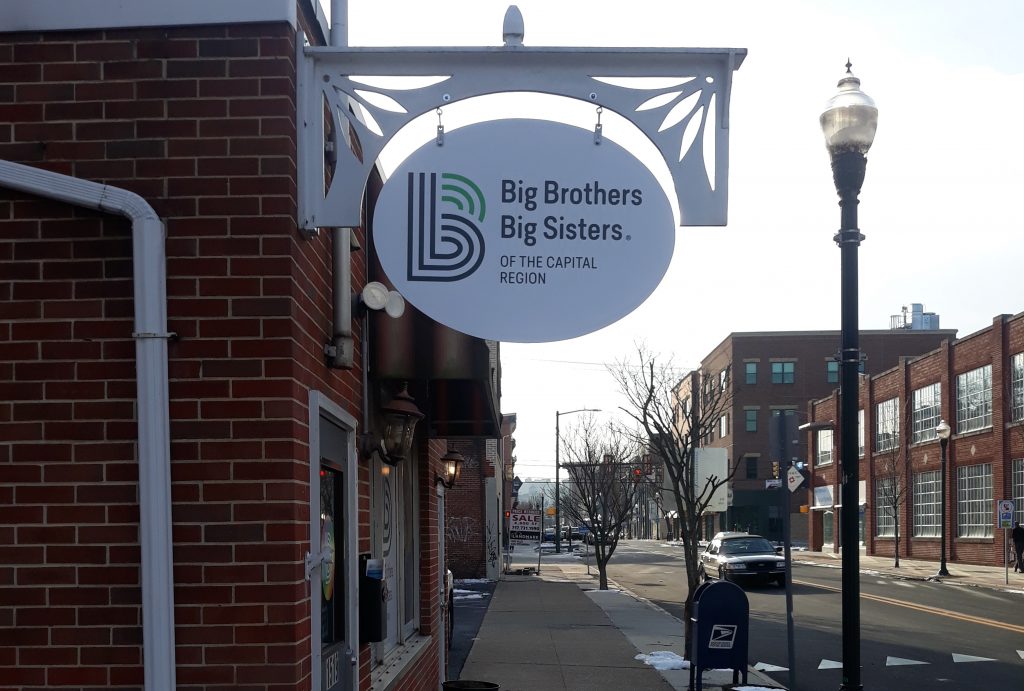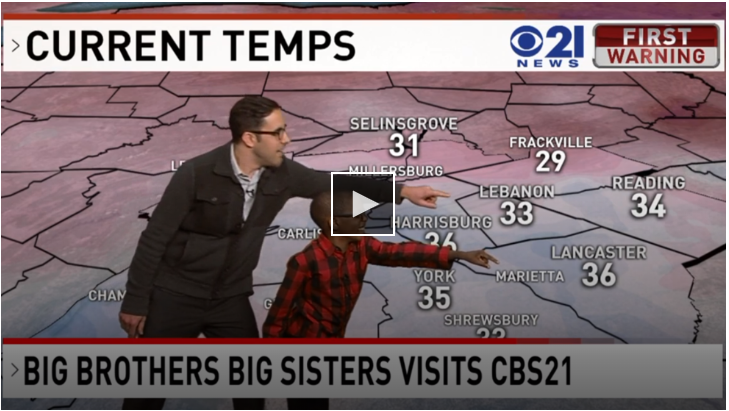 2020 News, Events & Features
1/22 – BBBSCR Named Finalist for CPBJ Award – "Finalists named in CPBJ's Nonprofit Innovation Awards" CPBJ
2019 News, Events & Features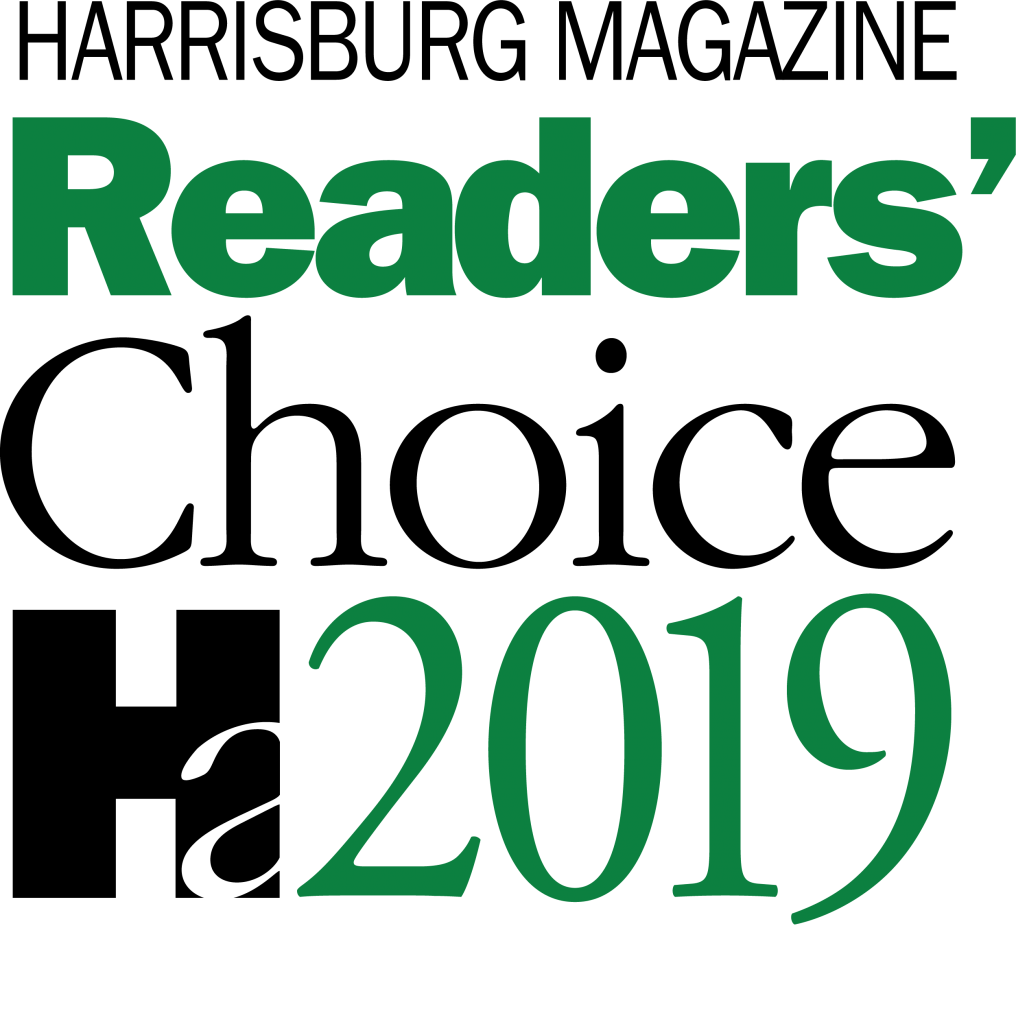 12/20 – Video of Little Brother learning about the weather. – "21 Days of Caring: Big Brothers Big Sisters" CBS21
10/18 – LIVE VIDEO of Chris Garrett going Over the Edge. – "Big Brothers Big Sisters of the Capital Region "Over the Edge" 2019" Fox43
10/18 – Video of rooftop view as Ali Lanyon goes Over the Edge. – "'Over the Edge' for Harrisburg's Big Brothers Big Sisters" ABC27
10/18 – "Tom Russell goes 'Over the Edge' for Harrisburg's Big Brothers Big Sisters" CBS21
10/16 – "Heart of the Midstate: Many will go 'Over the Edge' to help local children" ABC27
10/6 – Podcast: Mid Penn Bank joins BBBSCR to discuss Over the Edge. "Big Brothers/Big Sisters of the Capital Region" Insight with Sylvia Maus on iheart
10/2 – Big Sister Erin and Little's mother prepare to go Over the Edge. "Mommy Minute: Special pair set to go 'Over the Edge' for Big Brothers Big Sisters" ABC27
9/26 – Tom Russell shares rooftop view for Over the Edge fundraiser. – "Harrisburg's Big Brothers Big Sisters to hold 'Over the Edge' event" CBS21
8/22 – Video about "Over the Edge" rooftop rappel fundraiser. – "Go 'Over the Edge' with Big Brothers Big Sisters" Good Day PA
8/14 – Article about Over the Edge adventure fundraiser. – "Ready to rappel? Big Brothers Big Sisters will strap you in for a good cause" The Burg
5/20 – "Field day builds bonds between police, kids." ABC27
5/20 – Police officer mentors meet Littles for field day. "Making a Difference: Bigs in Blue Helping Young Mentees" CBS21
5/2 – "Big Brothers Big Sisters of the Capital Region Launches 'Grow Big Grow Well Initiative" Mechanicsburg Chamber of Commerce
5/1 – Grow Big Grow Well program launch. – "Mommy Minute: Big Brothers Big Sisters initiative focuses on physical, mental wellness" ABC27
4/18 – Community service recognition awarded to Jonestown Bank & Trust, a BBBSCR program partner. – "JBT Earns PACB Hometown Champion Award" Lebanon Valley Chamber of Commerce
3/20 – BBBSCR board members discuss community impact. "Bowl for Kids' Sake fundraiser" Good Day PA
3/3 – Podcast: BBBSCR discusses programs and upcoming events. "Big Brothers Big Sisters of the Capital Region Pt. 2" Insight with Sylvia Maus on iheart
2/27 – BBBSCR receives grant for IT update. – "Dozens of projects funded as Dauphin County announces 2019 gaming grants." The Burg
2/24 – BBBSCR participates in Match Maddness. "Partnership for Better Health to launch annual Match Maddness." The Sentinel
2/23 – Podcast: BBBSCR announces new branding and talks about programs. "Big Brothers Big Sisters of the Capital Region Pt. 1" Insight with Sylvia Maus on iheart
2/18 – Article about positive impact of mentoring. – "What's the Buzz?: Recognize your mentor this month" The Sentinel
2/12 – Article about Beyond School Walls program growth with Capital Blue Cross – "Big Brothers Big Sisters initiative highlights career exploration, soft skills for the workplace." CPBJ
1/9 – National Mentoring Month Video featuring Derry Township PD Garth Warner. – "Become a Mentor for Big Brothers Big Sisters" Good Day PA