EJ & Steve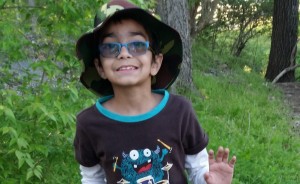 In November 2017, we featured our volunteer, Big Brother Steve Yeager on our social media accounts. Steve was nominated for WGAL's "8 Who Care" award but there's more to this story: EJ was 7 years old when he came to Big Brothers Big Sisters. EJ faces several educational, physical and emotional challenges and was struggling with certain aspects of school.
When our Program Specialists were looking for a Big Brother for EJ, they all identified Steve as the most compatible match. He has no experience with special needs children, but he was clearly a mature, stable, caring man with a big heart who was willing to commit to a child desperately in need of a positive adult role model. (Just the kind of Bigs we're looking for.)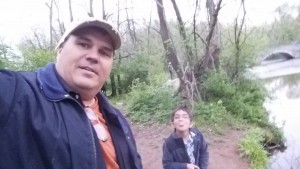 Assisted by our Match Support Specialists, Steve has become an unwavering pillar of support for EJ and his family through many difficult situations. Every Wednesday, Steve meets EJ for a special activity, such as fishing, building rockets or trips to the library. Steve got EJ involved in Boy Scouts, ensuring that EJ has an adult with him for camping trips and Pinewood Derby competitions. Without Steve, EJ would be unable to participate in these and other outdoor activities as EJ's caretaker is physically unable to join EJ for these excursions.
Steve demonstrates commitment and unconditional caring for his Little Brother, a vital aspect of childhood development that cannot be underestimated. EJ's foster parent reports that EJ has made monumental progress emotionally and academically over the past three years. EJ's self-confidence has bloomed and he is able to engage with and relate to others with greater ease.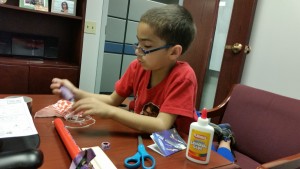 The original grant funding that covered the cost of making Steve and EJ's match has been exhausted. We need your financial support now to keep this match – and the 800 other matches we manage – going well into the future. Please make a contribution today so that our many continuing matches keep going in 2018.
Will you give $10, $20 or $50 now to support our matches?